Hi there,
Not quite on TV on "Better Homes & Gardens", but this is the closest I will probably get to "House Rules" as well.
Last weekend I was in Melbourne for a seminar, and on our way home at the airport I saw out of the corner of my eye, Johanna Griggs, one of the hosts of Better Homes & Gardens and House Rules.
As much as I watch little TV, I knew Olivia, my wife is a big fan of this TV show and thought:
"Wow, she'd be so jealous if I got a selfie with her"
I couldn't remember her name but it didn't matter!!!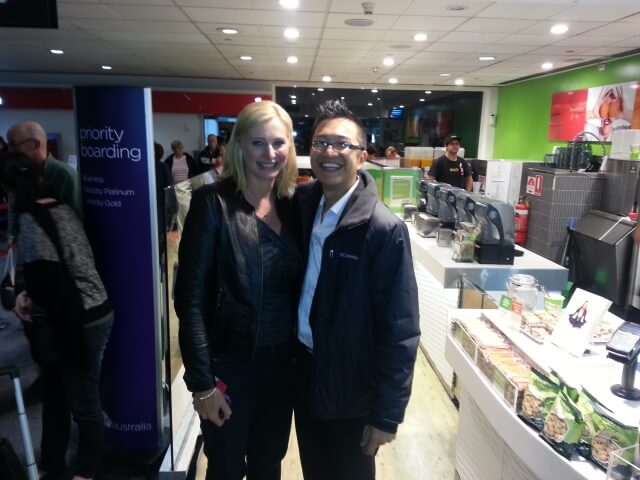 Feel free to send in your pics with famous people, only the BOLD get opportunities by SEIZING THE MOMENT.
Til next time,
Cheers
Nhan
PS: Thanks to Leon W. for making this happen!