I heard it on the grapevine on the weekend and was shocked to hear that API magazine is closing down…
I wanted to check for myself so I rang the CEO today and he confirmed it.
Not much else was said but it was confirmed….
After 20 years this Property Icon is now being put to bed:
https://www.propertychat.com.au/community/threads/api-magazine-is-closing.15457/
https://www.mediaweek.com.au/australian-property-investor-magazine-closes/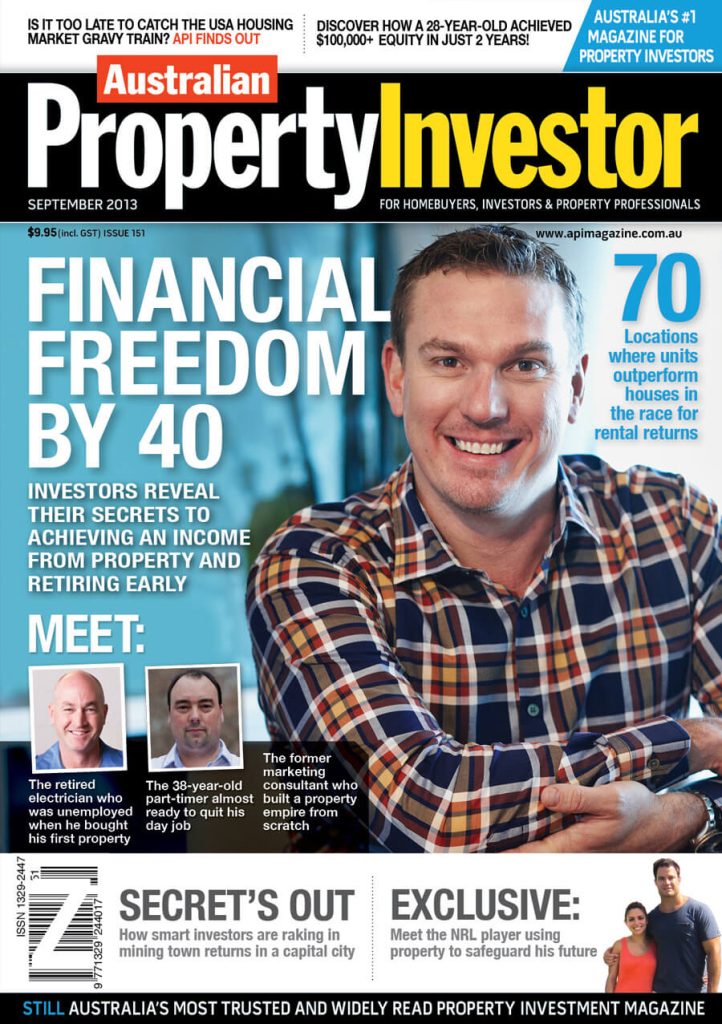 My clients and I have featured in many articles over the years to inspire fellow Australians on their journey to financial freedom.
But not anymore in this print media once it closes down. (Daryl on Front cover bottom left 🙂
This closure says a few things that I can hear (if you really listen):
1. Print Media has been massively affected by social media eg. businesses spend money on Facebook advertising rather than via the magazine.
We read alot more online than physical media.  Gee I haven't bought a newspaper for months!!!!
2. Not all Property related businesses profit during Property Booms.
With Sydney/Brisbane/ Melbourne going to through the roof, agents, town planners, builders etc ride the wave… but not everyone enjoys the spoils unfortunately.
3. Businesses can be great for cashflow but ultimately property and bricks and mortar, bought in good areas will hold the wealth for the long term.
Don't get me wrong, the business I'm sure made the owners and employees some real good earnings over the years, but obviously not enough to keep it running…
Or selling it? The CEO didn't seem to think so….
I'm really sad to hear the news…so here's to a great publisher!!! You will be missed!
Til next time,
Nhan