Still struggling to find a half-decent reno project?
Discover The Simple Property Strategy
That Earns $50,000 To $70,000
Every 90 Days!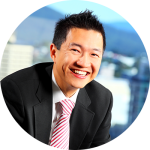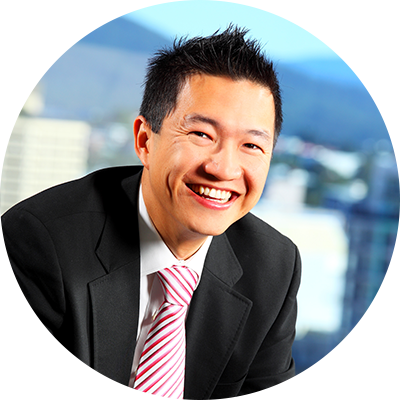 From the desk of Nhan Nguyen
Brisbane
February 27, 2023
Dear weekend warrior,
If you want to earn a lot more money in your spare time, then this may be the most exciting message you ever read. 
Because over the next few minutes, you will discover a unique strategy that's very different from the typical reno strategies you're probably familiar with.
I've been using this very method for more than twenty years now in my property business.
It adds anywhere from $50,000 to $70,000 and oftentimes more to almost every deal I make.
And the best part is –– anyone can do this.
My greenest property mentoring clients are consistently earning tens of thousands of dollars every 90-120 days using this method. 
This means that when you're using this method…
You're Earning 2x-3x The Average Salary
Flipping Houses In Your Spare Time!
Listen, my clients have been making a
motza
following this simple strategy:
→ Alan and Michelle Castorina made $250,000 on their first year following this unique method, and total of over $300,000 the year after.
→ Peter Baumann used it in his latest "land subdivision + renovate existing house" project that earned him $449,000.
→ Lindsay Fredericks used this strategy to double his rental income – from $5,100 a month to $10,333 p/m.
$ They're Absolutely Minting It! $
People just like you are making a lot of money flipping houses right now.
All using this tried and tested method, developed over 20 years of my property career, even during the GFC.
It's been tested and proven to work in every kind of market condition. So therefore…
If anyone tells you "it's too late for you to earn a living just flipping houses…" 
I suggest you flip them something else…
Because they obviously have no idea what they're talking about!
Earning $50K-$70K In Minimum Time
And With Minimal Effort
And you don't even need any experience to make this work.
Most of my clients came to me with little-to-none property experience. 
Starting without big savings, without a well-paying job, without much time or experience… 
Today many of them don't have to work.
They just do as many part-time projects they want… 
The rest of the time they're 100% free to do whatever they fancy. 
Warning: Not Knowing This Information
Is Dangerous To Your Health!
Maybe like many people attending my Reno Profits Summit, you're feeling pretty stressed  about your finances right now.
You're worried about the future.  
Frustrated that you've "missed the boat" and now the market is changing. 
Don't freak out! 
Because once you sit down at the Reno Profits Summit on March 18 and I show you this simple strategy…
All that weight on your shoulders is going to melt away.
You will immediately see why nothing else has worked for you until now.  But more important…
How simple and easy it's going to be for you to start making a lot more money moving forward. 
You will finally have the treasure map you've been seeking to achieving your wildest goals and dreams.
Just like you've always wanted, right? 
And get this.
I'm not just saying you will succeed…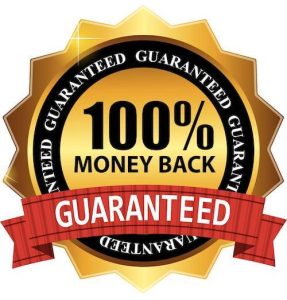 At the end of Reno Profits Summit you either tell me you are 100% confident you have everything you need to make at least $50,000 extra income over the next few weekends… 
Or I will refund you every cent you paid for the event no questions asked. 
That's right.
That's how confident I am that you will immediately be able to ues this information to start finding deals and making profits for yourself as much as you'd like. 
So if you think about it, you have absolutely nothing to lose. 
Either you are 100% confident, satisfied, over-the-moon excited, jumping for joy and ready to start using my system and flipping for profits –– or you don't have to pay me anything for this event. 
AND you can keep the free bonus reports and premium checklists you'll get at the event, too. 
So no matter what, you are going to benefit greatly from attending the Reno Profits Summit. But wait, 
I've arranged for three everyday investors to come to the seminar and share their own experience using this reno strategy.
And you can ask them whatever you want!
Ask them about their progress… how long things took… their exact results… costs…profit figures… suburbs…
And anything else you wan to know!
The "Ask Us Anything" Bonus Sessions!
Michelle Castorina
Left her job within 18 months of discovering this strategy.

Consistently making over $300,000+ a year now.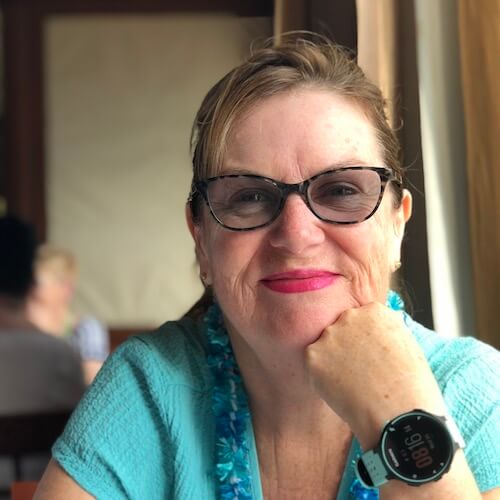 Viv Halliday
Renovated 24 houses to date.

Most recent a reno plus subdivision in the inner city area.

Built a new Mini Boarding House on 279m2!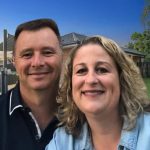 Hayley & Andrew
We've done more than 10 renos using this strategy.

The first one was early 2021. We did 3 more that year. By 2022 we both left our jobs!
This is your chance to discover a time-proven reno strategy that's taken me 20 years of trial and error to figure out.
I've researched thousands of transactions (including mine and others.) to tweak and perfect this strategy. 
Making it truly the perfect way to generate big profits in minimal time.
So what are you waiting for? Scroll down now. Save your seat. 
Let's get you started!
The Simplest Strategy For Earning
$50K To $70K Every 90 Days!
"We've been making six-figures consistently for 3 years now!"

– Paul & Lucy
Ex-Mechanic & Ex-Admin
"I made $80,000 profit in six months using Nhan's tools –

"The same as I make in a whole year an an engineer!"

– Rowan
Engineer from Geelong, VIC
"We stand to make $100,000-$125,000 and we couldn't be happier!

"Nhan, your mentoring gave us the confidence the pull the trigger. Thanks!"

– Kat & Leon
Sunshine Coast, Qld
"We made $169,000 on our last project alone…

"And total of over $300,000 last year!"

–Alan & Michelle Castorina
Frequently Asked Questions
Q: "Who is this summit for?"
A: This summit is for people who are tired of regurgitated concepts that don't work, are serious about creating wealth, and want the fastest way to get there.
If you are ready for some honest-to-God, real life, proven ways to make big money flipping houses on the weekend, then this summit is for you.
Q: "How long will this training be?"
A: The summit will run for four hours. Or maybe a bit longer – depending on how many questions attendees will have during the Q&A session at the end.
If you're attending live (as in, not via zoom), please account 30 additional minutes for registration at the start of the day. 
Q: "Why are you giving this information away?"
A: It's simple. When I was in your shoes I made some expensive mistakes that almost got me out of the property world for good. 
It was only thanks to mentors who lent me a hand when I needed it the most, that I've found the way back on the horse and figured this all out. 
And since I got a lot of help, I think it's only right for me to give back and share my knowledge. 
Q: "Is this an educational event, or a sales event?"
A: EDUCATION!
You can expect four hours JAM-PACKED with ACTIONABLE content and the latest proven strategies.
Then I'll answer all your questions.
And then (if anyone will be interested), I'll tell you how you can work with me in person if you'd like. But that's it. No monkey business.
Q: "So if this an educational event, how do you make money?"
A: Unlike other "property experts", I don't make a living from teaching. I make millions from doing.
For example, I expect to make $215,000 next month from a single deal.
And I have a few more in the pipeline. 
I'm not hosting this summit to "pay the bills". It's simply my way to follow the example set by my mentors, and give back. (Hopefully, you'll do the same once you reach the top!)
Q: "Will I be able to purchase a recording of this event?"
A: Probably not. I wouldn't risk missing this information. It's better to attend live (in person or via zoom.) 
Get all your questions answered. 
And know you're ready to start implementing!
Q: "How can I attend?"
A: It's easy! Scroll down and click on the big red "Save Your Seat" button.
Select whether you'd like to attend live or via the zoom link. Fill in the sign up form. Within a few minutes you will receive your ticket with all the info. 
And that's it! 🙂 
But if you require any help, you can ALWAYS call us at 1300 225 630 or email info (at) advancedpropertystrategies.com!