Going away for about 10 days on holidays recently was the best thing I could do after a huge quarter of events, property deals, car purchases (I sold a car and bought another one), bus trips and more.
My wife, 2 kids and I went as part of the 10 days off spent a week at one of the nicest resorts on the Fraser Coast, heated pool, absolute water views, and it seemed we had the resort all to ourselves (it was practically empty).
One of the biggest things I noticed was how much less "noise" there was, with my phone off, little internet, news, newspapers…
It was bliss….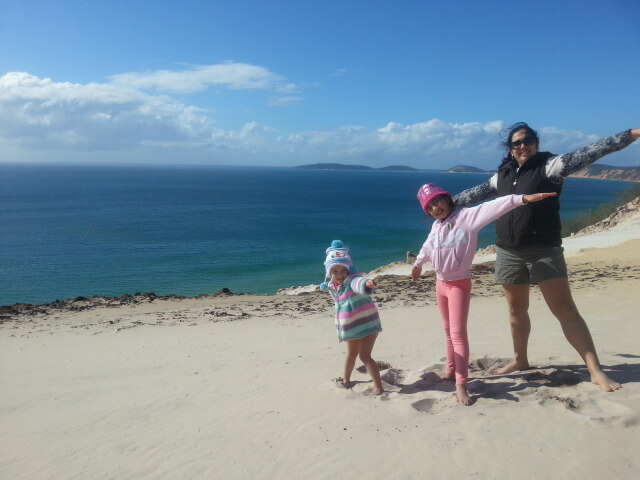 Coming back though, it is loud and clear what all the noise is about and what people are all reacting to.
I hear it from all different angles, different countries, businesses & professions.
The Brisbane property market (call it South East Queensland to cover Sunshine & Gold Coasts), in most cases, is GOING OFF….
But that's the only thing that's going off.
Everything else, in the majority of cases especially when unrelated to property, be it the retail sector, employment, commodities, international trade might be seen as abysmal or dead.
Here are some things that you may not know about unless you check them out, both on a national and international level:
1. Nth Queensland property prices have come back significantly due to oversupply &/or reduced demand.
This includes Rockhampton, Mackay, Townsville, Gladstone just to name a few.
My rental property in Rockhampton that I have owned for over 10 years took 2 months to rent recently.
In some locations the supply of NRAS properties (affordable housing) has swamped the market with too much stock.
2. The mining slump still has yet to play out in full.
From a property point of view, thousands of investors have negative equity in their properties and many, I suspect, sadly, will never regain that equity back.
In Moranbah many people bought property for over $700k and now those same properties are lucky to get $200k.
Many of these investors, due to being stuck financially, are unable to get back into the booming markets to reverse their losses.
Some of them are so emotionally scarred they can't even deal with the pain ….
They just go back to work to keep paying the debt so they can keep the family homes.
Fortunately the banks now know, since the GFC, not to foreclose on all these investors if they keep paying their interest, as repossessions will prove a disaster for everyone involved.
3. Greece is so close to bankruptcy it's not funny.
Just google "Greece news" and see for yourself.
It's so easy to ignore the rest of the world when we live in the Sunshine State and our "GFC Free" bubble on Hastings Street, Noosa or Cavill Avenue at Surfers Paradise.
Major international events effect our stock market, our currency and effectively our livelihoods in the short and long terms.
http://www.bbc.com/news/world-europe-33535205
http://www.abc.net.au/news/2015-07-15/greek-deputy-finance-minister-resigns-ahead-of-crucial-vote/6623166
4. China's stock market dropped 26% in the last month
Trillions of dollars have been wiped off the Chinese stock market, due to a mass sell off , after a massive influx of capital and speculators "buying up".
One of my mentors (who is from mainland China) recently commented on how the Chinese (mainland) have not had the decades of experience of having a stock market.
And so when the MASSES yell SELL they ALL SELL…when the MASSES yell BUY, they ALL BUY!!!
This volatility, with such massive volume (up to $4 trillion it has been reported) there are certainly impacts across the oceans to us.
So how does one deal with all these things, when most of them are OUT OF OUR CONTROL?
Financial intelligence is the key.
Educate yourself and protect yourself against all possible catastrophes.
We can't just hide and pretend everything is okay, but rather be PROACTIVE and PREPARE & TRAIN YOURSELF, kind of like self defense :O)
Click here to find out how you can make the most of the market: CLICK HERE
My mission is to give people the BEST TOOLS to MAKE MONEY IN ANY MARKET.
Rain, hail or shine, you can make money NOW!!!
We have trained thousands of people and have proven methods to ATTRACT PROFITABLE PROPERTY DEALS – in any market conditions:
How to find fr-ee blocks of land => Massive profits
How to buy property NO MONEY DOWN and have money left over!
How to 'achieve win/win' – So price is no longer an objection.
How you can quickly find motivated sellers who want to sell you their property at a discount…
How to find fr-ee blocks of land and lock in $100k profit in 6-12 months
How positive cashflow and property development go hand in hand
Why quitting your job & making money in property is easier than you think!
It's clear that opportunities to make money are still there.
You just need to know when to tread carefully or when to buy like crazy…..
There's always low-lying fruit…
But you have to take your future with both hands and embrace it.
Til next time,
Nhan