How To Buy All The Properties You Want…
Without Paying A Cent Of Your Own Money!
Hi, this is Nhan Nguyen from Advanced Property Strategies.
I'm writing this message to you while on my way to a very special meeting…
The kind of meeting everyday people
never get invited to
But YOU could be a part of – very very soon.
You see, I'm on my way to meet a potential money partner.
She's actually traveling from two hours away to come look at my site.
And even though I've never met her before…
I'm hoping that by the end of the meeting…
She will give me $200,000 dollars
to use in my project
Heck, I may even get $500,000…
Yes… half a million dollars from a total stranger!!!
And guess what?
Total strangers will HAPPILY give you
$500,000 dollars too…
Once you know what
I'm about to share with you!
Listen. I've been raising capital for my projects since I was 21.
I've completed over 100 property deals – worth over $43 million dollars – using almost none of my own cash.
And here's what I've learned:
You don't need a pretty face, explosive charisma, or any kind of presentation skills to raise capital
You don't need past experience or some track record to show for
And… most important… You don't need to have money to raise money!!!
People (even complete strangers!) will GLADLY invest their hard-earned cash in YOUR project.
Even if it's your first one!
Even if they've never met you before!!
How Do You Make It Happen?
If you take what I'm about to show you and put it to action, you will be able to buy ANY property you want.
Not in a few years…
Not in a few months…
But right now!
My students have earned six-figure and even seven-figure income within less than a year of learning these lessons. You can become a confident, well-versed, joint venture master in no time too.
And if your plan for creating wealth is to develop, renovate or subdivide property… then …
It's CRITICAL that you learn about this RIGHT NOW
Without access to money partners, you options will ALWAYS be LIMITED.
You will be limited to smaller deals.
You will be limited in how much money you can make.
You will be limited in how soon you can make it.
Trust me on this, because it's actually how I started from scratch and became a self-made millionaire myself…

EASY ACCESS TO CASH AND SERVICING IS WHAT MAKES THE DIFFERENCE BETWEEN THE LOSERS AND WINNERS OF THE PROPERTY WORLD!!!
In transacting over $43 million dollars worth of property, I've found that without consistent access to cash OUTSIDE of the banks and financial institutions – you can't win.
That's why funding is, and always will be, the biggest road block standing in peoples way to riches.
Everyday investors can't do enough projects fast enough.
Or can't do the right projects.
Either way, sooner or later they exhaust all their funding options and that's it.
THEY'RE DONE!
Back they go, tail between their legs, to 20 more years at a job they hate.
If you want a better future for yourself than the average investor who will never make any serious money, then I believe this course is for you:
Spilling the beans on the industry's
best-kept money secrets!
Inside this course you will find half a dozen key videos from my $5000 bootcamps, revealing the secrets of no-money-down investing that nobody else will share with you:
Two ways to fund ANY deal!
The No. 1 most critical thing you need for getting strangers to invest in your projects
The 4 key elements of a successful phone call to potential investors (What to say when you ring them? How to make sure that it's a good time? How do you qualify them over the phone? And… How do you make that appointment!)
The one sentence to say on the phone when talking to potential investors (I've raised millions of dollars thanks to this one sentence!!!)
How to turn a concerned, unsure prospect into an excited money-partner (easily overcome the 20 most-common objections and concerns that block people from getting money partners)
The secret to selling property projects to strangers without EVER being "salesy" or "pushy"!
How to put together a presentation for investors (don't fret! Copy my own template and fill in the blanks!)
Should you use more words or more pictures when presenting your offer? (You'd be surprised!)
What business structures will make sure YOU GET PAID! (Do yo need a unit trust? A company? Or something completely different?)
What agreements do you need? (How to protect your assets and money?)
Strategies for LONG TERM WEALTH (don't just make a few bucks… make a fortune… and… keep it!!!)
And more!
Listen, I just arrived the meeting location.
You never want to be late for a meeting with potential investors (consider that a FREE TIP!)
So I better wrap this up.
Let me keep it short and sweet:
If you want the key to the big-boys (and big-girls) league…
If you want to buy, develop, subdivide, and renovate property without EVER having to beg the banks for money…
Then this course is for you.
Click the button below, fill in the form, and get immediate access to all these videos (extracted from my exclusive $5,000 property investing bootcamp):
P.S. Some people in the industry are pretty pissed about me sharing all these secrets with you. I may have to limit the number of copies of this course that I sell. So if you're interested in these money secrets, I recommend you buy now. 
Just saying.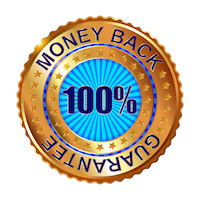 100% Money Back Guarantee
This online course comes with a 100% IRONCLAD guarantee:
If you don't 100% LOVE IT… if it's not everything you expect it to be and more…
…just let me know within 7 days of making your order, and I will refund you on the spot!