Hi again,
Ohhhh yeah…I love it when a deal comes to fruition….
It's been a big weekend…
After a full 1 day seminar on Saturday, on Sunday I got called in to have a meeting with some vendors…
On a deal I've been working on for at least 11 years – not 11 days…not 11 weeks….not 11 months….but 11 years…
With full rights to clear the land after 30 days (including a tennis court), a 4 month Due Diligence period and a 10 months settlement we finally signed the deal off.
In the next 120 days I will know if the deal is as good as I think it is… let's see…
Here's another video in the Finding Cracker Property Deals video series… enjoy!!!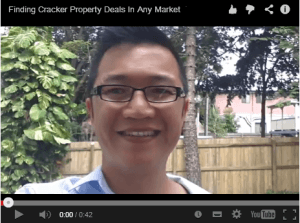 To check out this 1 minute video go here:
http://www.advancedpropertystrategies.com/findingdeals-2a/
Til next time,
Nhan
Nhan